A skilled communicator, tough negotiator, and insightful business advisor, Elizabeth Lippincott founded Strategic Health Law to help healthcare companies manage risk and maintain compliance, particularly around Medicare Advantage and Medicare Part D.
Elizabeth has worked with health plans as both in-house and outside legal counsel for 20 years. She understands the law doesn't happen in a vacuum, and always approaches legal issues with business realities in mind.
Your guide in the Medicare maze
Before establishing her own firm, Elizabeth served in the legal department at Blue Cross and Blue Shield of North Carolina, where she led the regulatory implementation of Medicare Part D. Familiar with the ins and outs of the program since its inception, Elizabeth continues to closely analyze and study the legal and regulatory developments as this program evolves. She is highly regarded as an authority on Medicare plans, and co-edited the Thomson Reuters essential, in-depth review, Regulation of Medicare Part D Plans, with Strategic Health Law attorney Lauren Haley.
With that perspective, she positions her clients to meet both compliance requirements and business objectives when she represents applicants for Medicare Advantage and Part D initial contracts with the Centers for Medicare & Medicaid Services (CMS), and for service area expansions and new product offerings.
She applies her extensive knowledge of the intersecting issues and competing interests to develop compliant contract templates for health plans that contract with Medicare to use with healthcare providers, administrative services vendors, agents and brokers, and employers offering Employer Group Waiver Plans (EGWPs).
Making the complex comprehensible
Elizabeth provides hands-on support to her clients, such as in-person and computer-based Medicare compliance training for board members, senior executives, managers, and employees. Clients remark on Elizabeth's ability to synthesize complex legal issues and explain them in straightforward language, and through captivating presentations. The same clear communication is evident in the contract templates, policies, and procedures she develops. As strategic counsel, she is candid in her assessments and lays out well-conceived, comprehensive, feasible action plans.
The "Velvet Hammer"
An effective contract negotiator, Elizabeth represents the interests of healthcare companies in complex contract negotiations involving health plans with government contracts. When it comes to contracts with PBMs, providers, and outsourcing vendors, she understands the needs and drivers of the various stakeholders at the table, and knows when to push and where to give, regularly achieving concessions that reflect her clients' top priorities. Inspired by her tough yet affable demeanor, one of Elizabeth's clients gave her the nickname, the "Velvet Hammer."
Previous Experience
Prior to focusing exclusively on healthcare law, Elizabeth practiced corporate and securities law with a law firm in Raleigh, North Carolina. Elizabeth began her legal career clerking for the Hon. Joel F. Dubina on the U.S. Court of Appeals for the Eleventh Circuit.
Professional Affiliations
Elizabeth chaired the American Health Lawyers Association's Medicare Advantage and Part D Affinity Group from 2014 to 2016.
Education and Honors
Elizabeth graduated Order of the Coif in 1997 from Vanderbilt Law School, where she was Executive Editor of the Vanderbilt Law Review. She also holds a Masters in Theological Studies from Vanderbilt Divinity School, through a Law and Ethics dual degree program. Elizabeth received her B.A. from UCLA in Political Science, graduating Phi Beta Kappa and summa cum laude.
Insights
Elizabeth Lippincott (co-presenter) at ACI Legal, Regulatory, and Compliance Summit for Medicare Advantage

Elizabeth Lippincott presented at the 9th Conference on Right to Health - Interamericana University of Puerto Rico

Elizabeth Lippincott and Sandra Durkin presented at the 2022 BlueCross BlueShield National Summit

Presented by Elizabeth Lippincott and Sandra Durkin at the 2022 HCCA Managed Care Compliance Conference

Elizabeth Lippincott and Sandra Durkin have a conversation on a webinar with Provider Trust about changes to the Anti-Kickback Statute

Presented by Elizabeth Lippincott (co-presenter) at the 2019 GC Roundtable Presentation

2017 HCCA Managed Care Conference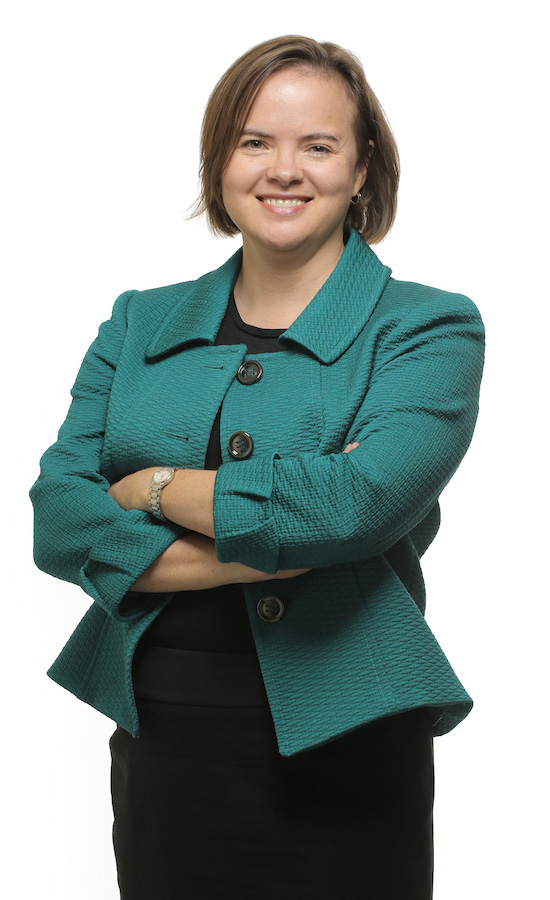 MANAGING MEMBER